Subproject A.7
Molecular Dynamics of Self- Assembling Nanocrystals
How does the structures of nanocrystals look like?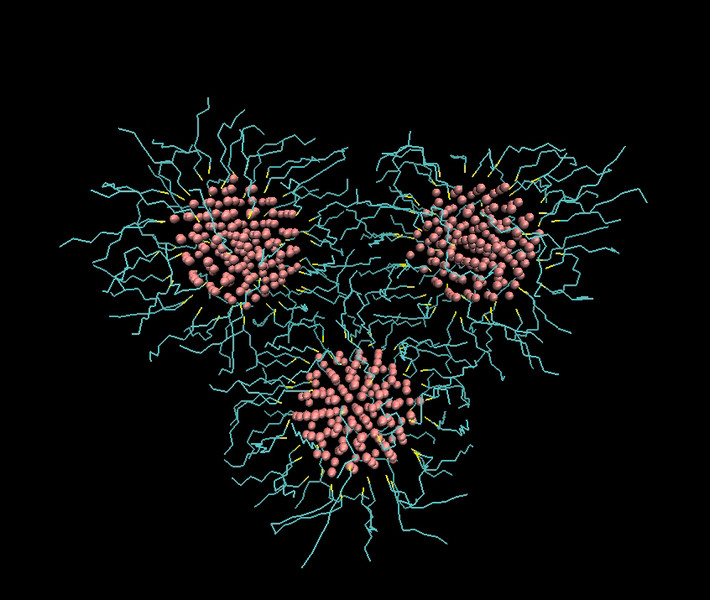 Nanocrystals assemble in a wide spectrum of possible superstructures with individual physical properties. The objective of this project is to model the nanocrystalline superstructures using molecular dynamics simulations, in order to rationalize the design of these materials.
The superstructures are much determined by the solvent environment and the capping layer (organic ligands). Effective pair- and three-body potentials are determined in order to apply simplified simulations for the phase behavior of these materials.
Further information about this subproject